• EBG Executive Coaching

• EBG Leadership Institute

• EBG Publishing

Evergreen Business Group
Evergreen Business Group consists three primary divisions, all with a mission of improving the work environment and increasing the productivity of organizations with "Win-Win" positive solutions.
| | | |
| --- | --- | --- |
| EBG Executive Coaching provides one-on-one consulting and coaching services typically to upper management in need of honing their organizational political savvy, with a focus on action and strategy. | EBG Leadership Institute provides curriculum, courses, and materials at many large Universities in order to promote future leaders who are prepared for the realities of a full range of possible corporate cultures. | EBG Publications focuses on research publications in the area of corporate and career development. EBG is most well-known for publishing such books as Political Savvy: Systematic Approaches to Leadership behind-the-scenes by Joel R. DeLuca Ph.D. |
EBG Executive Coaching
Providing one-on-one consulting to upper management needing to improve on their skills to learn ethical leadership and become politically savvy. Standard coaching approaches generally fall into either the Counseling and Coaching categories.
The Evergreen Business Group's particular specialty is the action strategy approach. We have found this way of co-strategizing with an executive to be the most useful to the individual and the organization.

Making things happen is a more satisfying process of learning about oneself. The 'live' or 'on the fly' aspect of our coaching means access to a coach as needed such as just before a critical meeting to strategize or just after to debrief and gain lessons learned.
EBG Leadership Institute

Promoting future leaders at todays universities. Training students to be leaders prepared for the political realities of the corporate world. We provide curriculums and training to Universities such as Wharton (University of Pennsylvania), Ohio State, Darden, The FBI Academy, Harvard, Yale, and many more...

Our research indicates that less than 5% of MBA programs legitimize and discuss the ramifications of organizational politics as a part of their graduate program.
We strongly recommend that the topic of organizational politics be legitimized for both undergraduate and especially in MBA curriculums. Too often it is left out of finance and and marketing oriented programs. When this ommission occurs, it leaves the student with an incomplete picture. It only serves to help seal in the denial of political realitities.
EBG Publications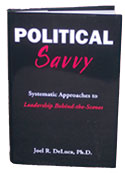 EBG Publications has recently released the Political Savvy Book as an Audio Book.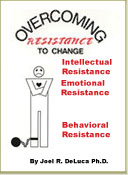 EBG Publications specializes in books on the topic of organizational politics, due to it's decades of research and expertise on this topic. The Political Savvy book provides proven strategies and techniques for ethically mastering organizational politics.
This line of books, including Overcoming Resistance to Change, takes the results of this extensive research, and presents it in a clear and easy to read manner that anyone can apply to their lives. These books are for those serious about making a difference with their work lives while maximizing their career success.
Contact Us

Evergreen Business Group
1216 Rose Lane
Berwyn, PA 19312
©2006-2013 Evergreen Business Group